Ep. 5 - Astaxanthin! Ep. 6 - Clinically Proven Ep. 7 - Better Than Topical
esthechoc - 3 Month VIP Subscription - 50% off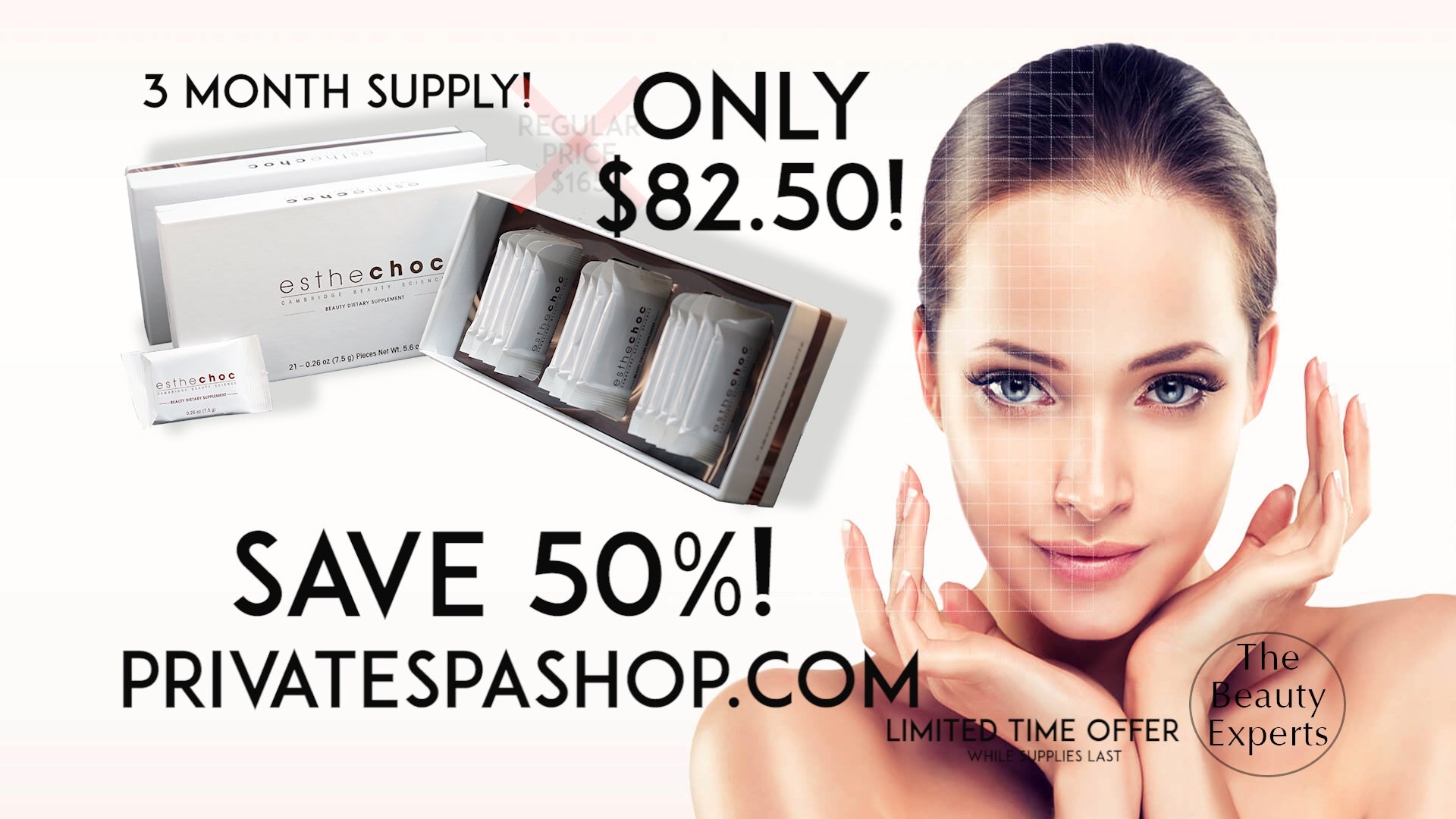 Regular price
$165.00
Sale price
$82.50
---
Benefit from the first nutricosmetic with a strong, scientifically proven impact on the metabolism of aging skin. Enjoy one single serving of esthechoc a day to regain your skin health and slow down the aging process.
Key Benefits
Significantly improves skin biomarkers, oxygen saturation of tissue is increased, oxygen transport in plasma, and reduces oxidative damage in inflammatory conditions 

Better skin nourishment due to microcirculation improvement 

Skin detoxification processes and protection against free radicals intensified

Increase antioxidant activity 

Evens out skin tone
One single serving (7.5g) has the same amount of antioxidant astaxanthin–one of the most powerful antioxidants known to science–as 300g of wild salmon as well as cocoa flavanols equivalent to 100g of normal dark chocolate.

Treat yourself to one individually wrapped piece a day to slow aging, boost circulation, oxygenation and detoxification in as little as 21 days.
esthechoc does contain a small amount of caffeine (less than a cup of coffee), so most prefer to eat their indulgent "dose" in the morning or afternoon.
Each piece contains 72.6% rich, dark chocolate, cocao polyphenols to protect the skin against oxidative damage, and astaxanthin – one of the most powerful antioxidants known to science.
Ingredient List
Astaxanthin, Cocoa Epicatechin Polyphenols, Cocoa Solids, Sugar, Fat Reduced Cocoa Butter, Lecithin (from soybeans)
May contain trace amounts of milk and nuts as this product is manufactured in a facility that also handles milk and nut products.
Net weight: 157.5g (21 x 7.5g)